The Three-year Academic Course for the attainment of the First-level Diploma in Popular Music, recognized by the Ministry of Education, University and Research (MIUR), issues a qualification equivalent to the three-year Degree, valid in Italy and in all European countries .
The teaching of the three years is comparable to the Bachelor course, characterized by being multi-genre and multi-faculty, i.e. with courses taught by teachers specialized in each of the subjects.
To complete the specific training for Singing and for each Instrument, we add laboratories of music word processing, acoustics, musical improvisation.
The total annual number of hours is between 467 and 500 hours and spreads over 3 years, after which the thesis is scheduled to be discussed.
Attendance is compulsory and lesson days go from Monday to Friday, with the possibility of attending the course also in part-time mode.
Head of Department is Dino D'autorio, helped by Siro Burchiani, Giulio Corini, Alberto Bollati.

WHY ENROLL TO THE ACADEMIC DIPLOMA OF THE FIRST LEVEL IN CPM
The enrollment in the first-level academic triennium in Popular Music means first of all the benefits that this path involves:
- Achievement of a three-year Degree recognized at the State level and equivalent to the three-year Degree of any other University and Faculty
- Evaluation of the three-year Degree among the qualifications recognized for participation in any public competition
- Tax deductions on course fees
- Tax deductions on rent for students arriving from outside Milan (over 100km)
- Possibility to participate in calls for any scholarship awarded by the Lombardy Region and the Ministry of Education, University and Research (MIUR)
- Possibility to participate in the Erasmus + program
- Right, after obtaining the three-year Degree and passing the admission exam, to continue the studies in the two-year specialization course for the attainment of the Master's Degree
- Stradivari Bonus: 65% discount on the purchase of an instrument that is consistent with your course of study

Furthermore the CPM offers a complete and student-sized structure. The members of our courses can take advantage of spaces such as a fully equipped kitchen, common areas, fully equipped rooms that can be used free of charge, internet point, two recording studios.
During the year the CPM organizes casting and performances in which the students are directly involved, not forgetting the Open Weeks, 2 weeks a year dedicated to the world of Music at 360 °, in which the students participate not only as an audience, but as real protagonists.

Classrooms
Discover all our classrooms where you can take lessons
Discover all our classrooms where you can take lessons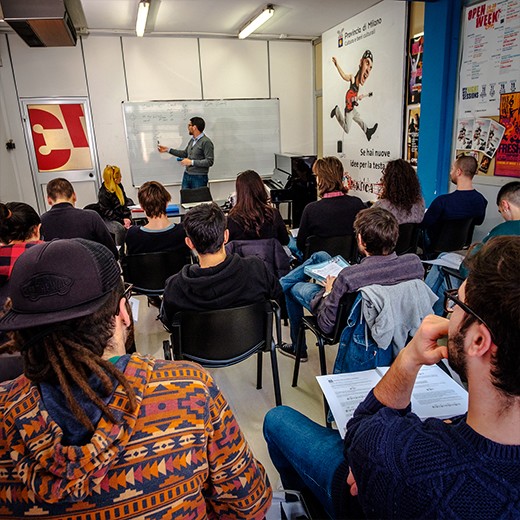 Discover all our classrooms where you can take lessons
Discover all our classrooms where you can take lessons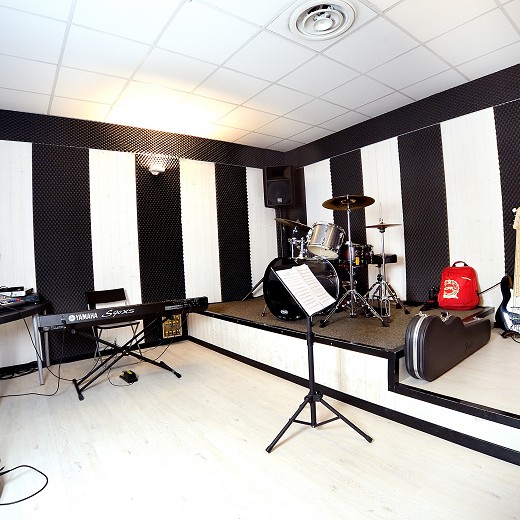 Discover all our classrooms where you can take lessons
Discover all our classrooms where you can take lessons
Discover all our classrooms where you can take lessons
Discover all our classrooms where you can take lessons
Discover all our classrooms where you can take lessons
A personalized course, built according to your time