An attentive ear on the present, one on the past and the sound image of a future to be invented: that is how we have in mind the professional figure to grow in this course. The speed with which we went from the orchestra composer to the arranger and the producer, from the copyist to the recording studio and the DAW, from the paper to the WeTransfer, requires a severe reflection on the role of this profession so complex and yet complete. The analysis, the study of harmony, the life in the recording studio become a formative whole. The barrier between an "eq in insert" and the indication "with sordina" on the score, is broken down thanks to the knowledge of the relationship between the actuality of sound technology and tradition, the stylistic awareness of writing, and the knowledge of the use of timbre of the instruments of yesterday and today. What differentiates a good producer / composer is his competence.
Through practical workshops and theoretical lessons the aspiring composers deal with topics ranging from the choice of compositional models to the analysis of pop, contemporary, classical and modern works, study and apply the arrangement rules of the main sections (rhythm, sytnh, brass, strings etc) and the functioning of the audio production and editing software, elaborating their own works as exam material, during specially dedicated recording studio hours.
The total annual number of hours is between 336 and 446 hours and is spread over 3 years.

Classrooms
Discover all our classrooms where you can take lessons
Discover all our classrooms where you can take lessons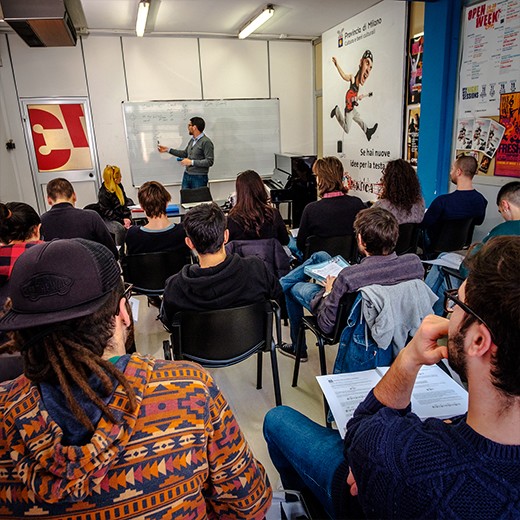 Discover all our classrooms where you can take lessons
Discover all our classrooms where you can take lessons
Discover all our classrooms where you can take lessons
Discover all our classrooms where you can take lessons
Discover all our classrooms where you can take lessons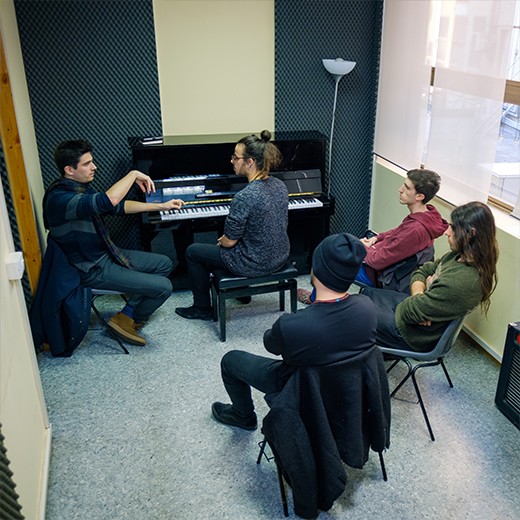 Discover all our classrooms where you can take lessons
Discover all our classrooms where you can take lessons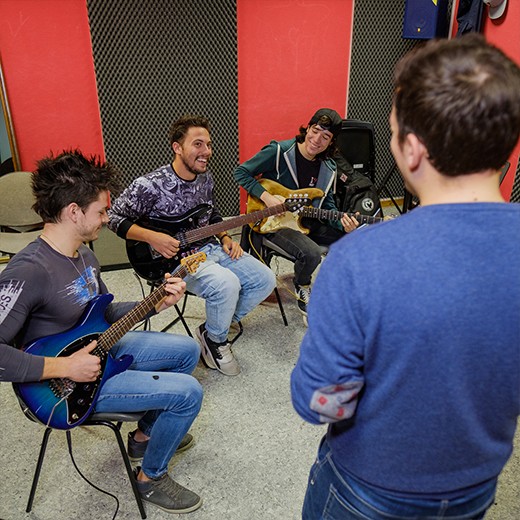 Discover all our classrooms where you can take lessons
Discover all our classrooms where you can take lessons
Discover all our classrooms where you can take lessons
A personalized course, built according to your time