The aim of this preparatory course, lasting 2 years, is to train the students by putting them in a position to develop a correct approach to the instrumental technique and to guide them in choosing a higher course.
In fact, the Basic course is designed for those who wish to enroll in one of the academic courses of study proposed by CPM, but do not have the minimum technical and theoretical requirements to access them.
The instruments lessons take place once a week and, at the end of the second year, the instrumental evaluation is scheduled for the transition to the professional courses of study.
The total number of hours is 150 hours on the 1st year and 178 hours on the 2nd year.
Classrooms
Discover all our classrooms where you can take lessons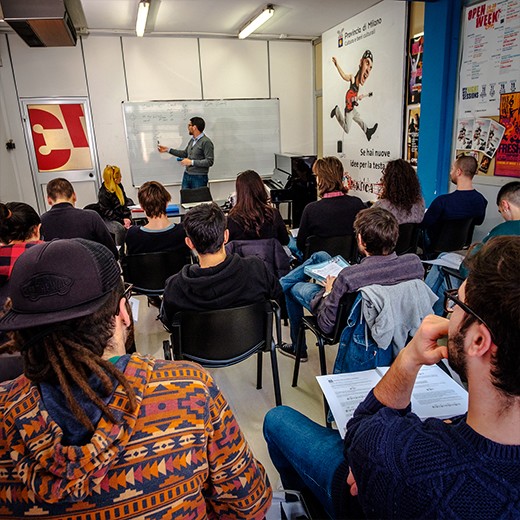 Discover all our classrooms where you can take lessons
Discover all our classrooms where you can take lessons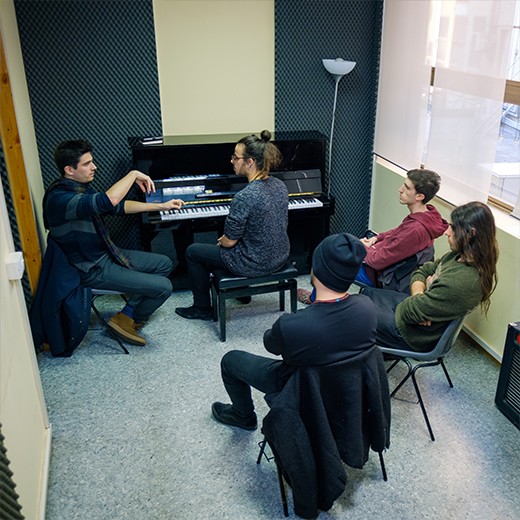 Discover all our classrooms where you can take lessons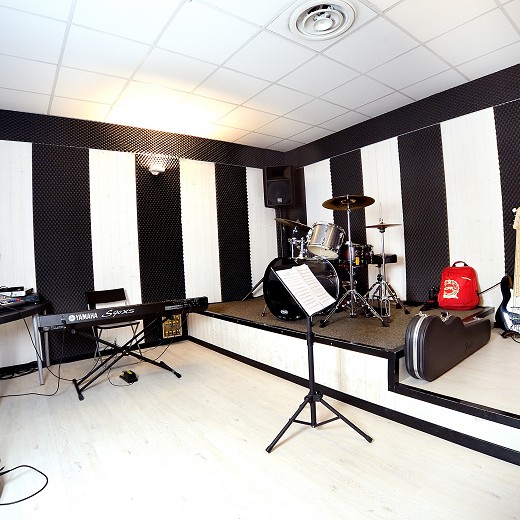 Discover all our classrooms where you can take lessons
Discover all our classrooms where you can take lessons
Discover all our classrooms where you can take lessons
Discover all our classrooms where you can take lessons
A personalized course, built according to your time